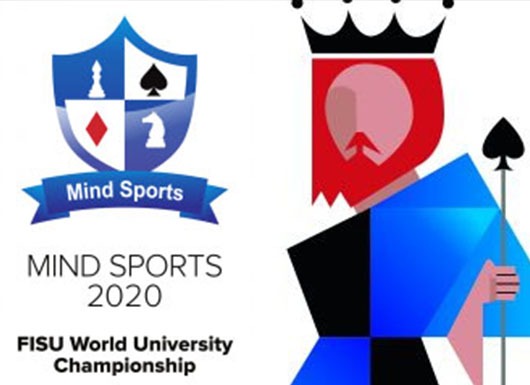 FISU World University Online Mindsport Championships
By WBF In Archive, Event update, News On 28th October 2020
---
The Championships started last Monday, 26th October. We believe it to be the first occasion in bridge history that a 1 week onsite event has been replaced by a 1 week online event. It requested very intensive preparation with specific "conditions of contest" for this event.
26 Bridge teams will participate representing about 150 Athletes from 4 continents  In total, including chess, more than 530 athletes will participate in this FISU WUC online sports event.
Click here to download the Technical Presentation giving details of the event.
The bridge schedule has 3 days of qualification with round robins and delayed swiss, taking also into account the time zone differences. Afterwards we will have 2 days of finals, starting On Thursday 29 October. We have also arranged inclusive security measures with mandatory cameras on zoom, mandatory micro on, delayed vu graph which can be seen by clicking here,  obliged video recording by North and West, and much more, (see details in the Technical Presentation). But the most important aspect remains – that of playing in a real "university spirit" of fair play!
The event is running smoothly and you can follow all results via OC website and Fisu.net, or by clicking here
This event will be evaluated afterwards and may be repeated in the future by FISU. EUSA (European University Sports Association) has already shown interest.
You may contact Geert Magerman, the Technical Director of Sports Bridge by email if you have any questions about this event.
---