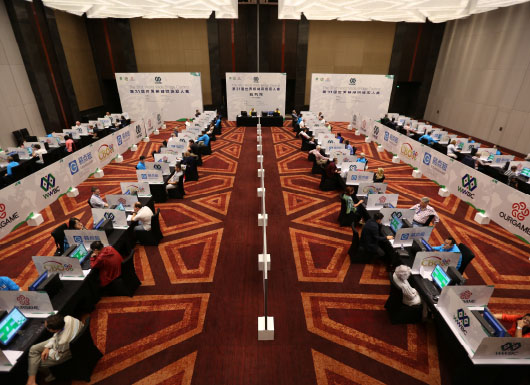 2018 World Wide Bridge Contest
By Anna Gudge In Archive, Event update, News On 21st June 2018
---
We are pleased to confirm the winners of the 2018 World Wide Bridge Contest. In accordance with the regulations the 24 winning pairs will be invited as follows:
1. The winning pair and second placed pair from each of the eight simultaneous pairs events (16 pairs), then
2. The winners from each Continent (Europe, America, Africa, Asia and Oceania) not having won or been placed second in an individual session PROVIDED they have scored over 55% then
3. The highest scoring pairs in 3rd place in any session to complete the required number of pairs in the final provided they are not already eligible as a result of being a winner of one of the six tournaments or a "continental" winner.
The full list of winners can be downloaded HERE, and their clubs will be contacted to advise them accordingly.
The WBF would like to thank all the participants for playing in the event and to congratulate the winners on their excellent results.
World Wide Bridge Contest Page
---