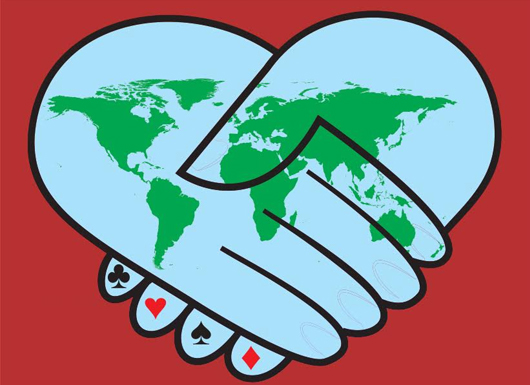 Registering a pair or a team for the World Bridge Series
By Anna Gudge In Archive, Event update, News On 22nd May 2018
---
In order to register a player, there are three main steps you need to take, but also please read the advisory notes at the bottom of this page:
1. First thing to check is whether you are registered in the WBF Database. If you have played in a previous European or World Championship then you will be registered, but if you wish to check then please click here (http://www.worldbridge.org/people-finder/) .
If you are NOT registered, then please download and complete the Registration Email Form and return it by email either to the address on the form or to anna.gudge@worldbridgefed.com. When the registration is done – which may take up to two or three days – you will receive an acknowledgement.
2. Once you (and of course your partner and/or team mates) are registered, please go to : http://db.worldbridge.org/Repository/tourn/orlando.18/microSite/Participants.htm and make your registration for whichever events you wish to play in. Make sure you keep the email that acknowledges your entry as it will be required should you wish to make any changes.
3. Once your registration for the events is made, please ensure that you, your partner and your team mates, including any NPC or Coach accompanying the team, download, print, complete and sign (with your own hand-written signature please) the Participants Commitment Form (http://www.worldbridge.org/rules-regulations/competitions/players-commitment/) then either scan or photograph it – all three pages please – and email it to anna.gudge@worldbridgefed.com
Advisory Notes:
· Payment can be made in advance – please click on http://championships.worldbridge.org/orlandows18/entry-fees for details. Payment can also be made on site either in cash (US$) or by credit card, also in US$. Players are encouraged to make payment in advance in order to facilitate their entry at the Championship Site. Please print your bank receipt and bring it to the Championships to ensure we can trace the payment.
· Note the WBF Anti-Doping Rules (http://www.worldbridge.org/rules-regulations/anti-doping-regulations/)
· Check the Conditions of Contest for the Championships and the various policies including the WBF Systems Policy (http://championships.worldbridge.org/orlandows18/conditions-of-contest)
· Makes sure you have downloaded and completed the WBF Convention Card and that you bring copies of it to the Championship as you will need to have them at the table for your opponents.
---