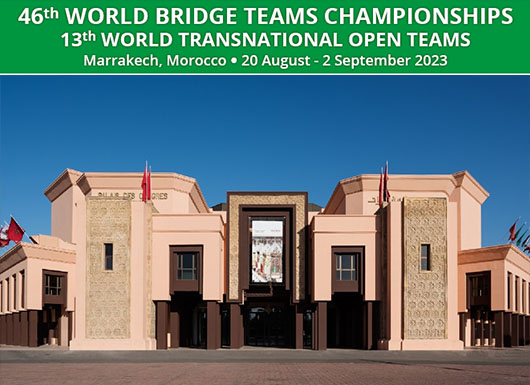 And so it begins.
By WBF In Event update, News On 20th August 2023
---
The players have arrived. The TDs are all here. The WBF staff are all in place.
Play has begun in the World Bridge Teams Championships here in Morocco! We wish all the players an exciting, challenging and, above all, enjoyable Championship.
Videos. Results. Bulletins – they are all here.
The first video made by Chhabni Moughit, with clips of players arriving and the excellent Opening Ceremony has been uploaded.
---