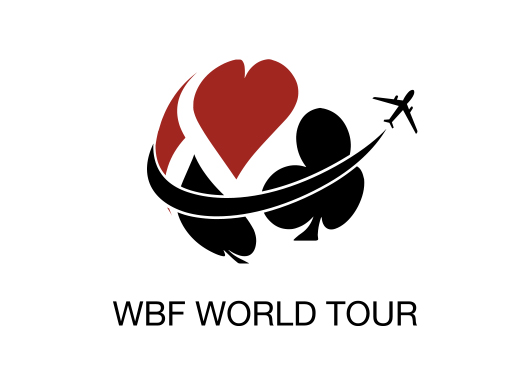 WBT News Update!
By Anna Gudge In Event update, News On 27th June 2023
---
Not surprisingly the events at the European Transnational Championships in Strasbourg created big changes in the overall ranking. With their win in the Swiss/KO Teams Thomas Bessis & Cedric Lorenzini leapfrogged previous leaders Antonio Sementa & Alfredo Versace who remained in second, while Philippe Soulet & Hervé Vinciguerra moved up into third place overall. Their second place in the Swiss/KO Teams took Jérôme & Leo Rombaut all the way up to fourth while Sabine Auken & Roy Welland won the Open Pairs and placed well also in the Swiss/KO Teams to place fifth overall. Sjoert Brink & Bas Drijver also did well and are in sixth place.
Behind the leaders it is extremely tight, and when we are now moving over to the other side of the Atlantic we can expect quite some changes in the ranking. At the Summer North American Bridge Championships in Chicago there are three events included in the WBF World Tour – the Spingold KO Teams, the Wernher Pairs and the Roth Swiss Teams. Though American partnerships are not yet numerous near the top of the rankings this may well be about to change since there are loads of Ranking Points up for grabs!
---