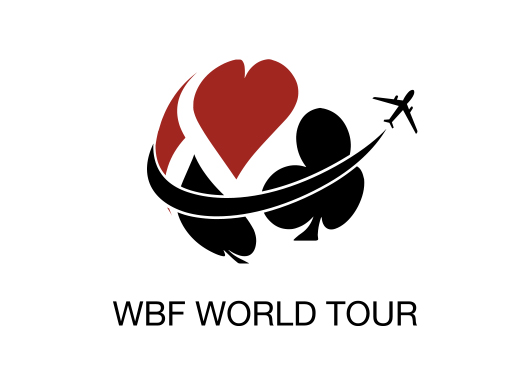 The World Bridge Tour Latest !
By WBF In Event update, News On 1st June 2023
---
After Marit Sveaas International Pairs in Lillehammer and the Budapest Open Teams there has been movement at the top of the rankings.
Sementa & Versace and Donati & Percario remain first and second respectively, but the partnership of Espen Erichsen (ENG) & Richard Plackett (WAL) has overtaken Grue & Moss for third place.
It is very tight following them and there are plenty of opportunities to score lots of Ranking Points in the upcoming "heavy weight" events on the Tour, the European Transnational Open Teams, Pairs and BAM in Strasbourg this month and the NABC Spingold, Wernher Pairs and Roth Swiss Teams in Chicago in July.
I can almost guarantee big moves in the rankings – in particular by many North American partnerships that do not yet appear near the top, so stay tuned and participate in as many WBF Tour events as you can. There are now 444 Partnerships in the ranking so it is not only for the world's best. You can all compete with your peers for "bragging rights"!"
Jan Kamras
President
---