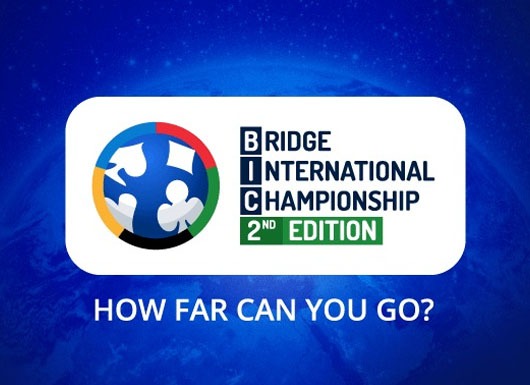 BIC is back, bigger and better!
By WBF In Archive, Event update, News On 16th March 2021
---
BIC is back, bigger and better! Starting on 29 March and with the qualification stages being played through to 1st April, with the finals being played on 3rd & 4th April.
For those of you who aren't familiar with BIC, it's the Bridge International Championship. It's a worldwide online event taking place across several bridge platforms, in partnership with the World Bridge Federation. Ranked players are awarded both WBF and BBO points.
Last year saw players from all over the world contest the 1st ever BBO BIC title. Players were able to seek personal glory whilst representing their countries. Thousands of players competed. Thousands more will be playing this time around.
To find out more and to take part in this great event, go to BBO, FunBridge or China Bridge Online
---