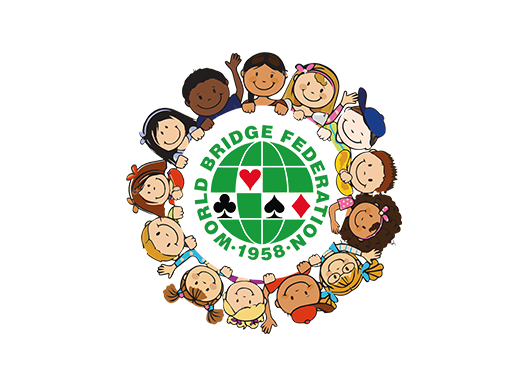 3rd WBF Youth Online Leagues – The curtain falls
By Anna Gudge In Archive, Event update, News, Youth On 15th July 2020
---
Dear Friends and participants,
First of all, I would like to thank you all for taking part in our 3rd WBF Youth Online Leagues.
This is already the third year of running this event and it seems more exciting every time.
My thanks go to Gianarrigo Rona, WBF President, and all the Youth and Kids committee members, headed by Ata Aydin and Sevinc Atay who supported and pushed this project all the way.
Congratulations to the winners of all 3 categories, you did great!
U26
1. Denmark – Daniel Brandgaard, Sophie Laura Bune, Søren Christian Bune, Søren Caspersen, Silas Iversen, Christian Lahrmann, Hans Letort, Oliver Rosager, Morten Bilde (Coach), Claus Lund (NPC).
2. Turkey – Oguzhan Kadioglu, Metecan Kalayci, Hakan Cuscu, Gorkem Ogze, Cenzig Ogzez, Tugrul Utku Sari, Erdem Ozturk (NPC), Suleyman Kolata (Coach).
3. England – Charles Bucknell, Jonathan Clark, Aron Hutton, Stephen Kennedy, Filippos Kritsalis, Ben Norton, Kripa Panchagnula, Oliver Powell, Tony Ye, David Bakhshi (NPC), Andrew McIntosh (Coach).
U26 Women
1. Italy – Cristina Brusotti, Sophia Capobianco, Eleonora Dalpozzo, Federica Dalpozzo, Valentina Dalpozzo, Annachiara Pelaggi, Maddalena Pelaggi, Claudia Scopelliti, Margherita Chavarria (NPC & Coach).
2. Serbia – Vesna Katanic, Tamara Milutinovic, Aleksandra Ovuka, Katarina Petrovic, Katarina Vujic, Ivica Bosnjak (NPC), Mihajlo Milovanovic (Coach).
3. Russia – Evgenia Antipova, Anna Baboshina, Maria Genn, Alena Kostina, Alena Inganteva, Antonina Maniva, Ekaterina Stashenkova, Mariia Vinogradova, Irina Yun, Yuri Khyuppenen(NPC), Tatiana Dikhnova(Coach).
U16
1. Norway – Anders Brogeland, Sigruun Faag, Nicolai Heiberg-Evenstad, Jørgen Nordby, Maren Saegrov, Elias Veines-Jensen, Kristian Ellingsen (NPC), Tonje Brogeland (Coach).
2. Poland – Macielj Betlinski, Aleks Bukat, Lucja Ciborowska, Kacper Kuflowski, Franciszek Kurlit, Sebastian Zimorski, Marcin Kuflowski (NPC & Coach).
3. Israel – Amit Kurant, Ido Moskovitz, Adel Petelko, Lia Petelko, Koren Retter, Ziv Roitman, Lia Petelco (NPC), Alon Lazar (Coach).
We had a magnificent tournament and we broke any previous record:
3 Categories: U26, Women U26, U16 – 32 NBO's, 64 Teams and above 500 players.
I would like especially to thank all the administrative staff who worked very hard and cooperated perfectly, thanks to all of you – NBO's management, Captains, Coaches, Managers and more.
And now, to the most important part… You, the Players! You were awesome, played very seriously and most important played clean and honest! That's the right spirit and you should be proud of yourself.
One last word to my great teammates who ran this event with me – Simon Fellus, Fernando Alfredo Lema and Ana Roth, You are the Best.
I hope you enjoyed it and wish you all the best!
Take care,
Gilad Ofir
WBF Youth Bridge Development Coordinator
---