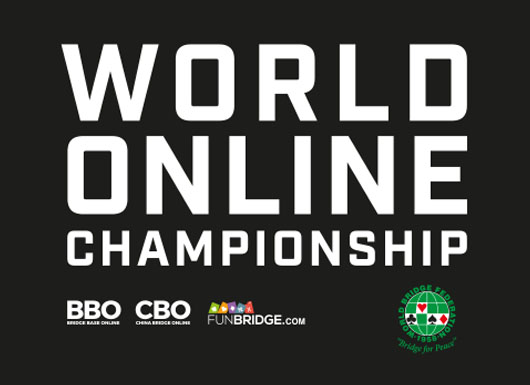 Great World Bridge Day
By WBF In Archive, Event update, News On 26th November 2019
---
It is getting close now to the exciting free launch of the World Online Championship on 12th December, – the Great World Bridge Day when the players will be able to play FREE at https://www.funbridge.com/ !
This launch event can be played at any time on 12th December and will be a matchpointed tournament of 20 boards.
All players, whatever their standard are invited to join in and have fun playing this competition – it's for everyone so come along, register and play! There will be a journalists tournament as well – also free of charge.
More information is here (link to : http://www.worldbridge.org/competitions/wbf-online-tournaments/world-online-championship/)  – including instructions for new players to register on Funbridge so they can enjoy the event.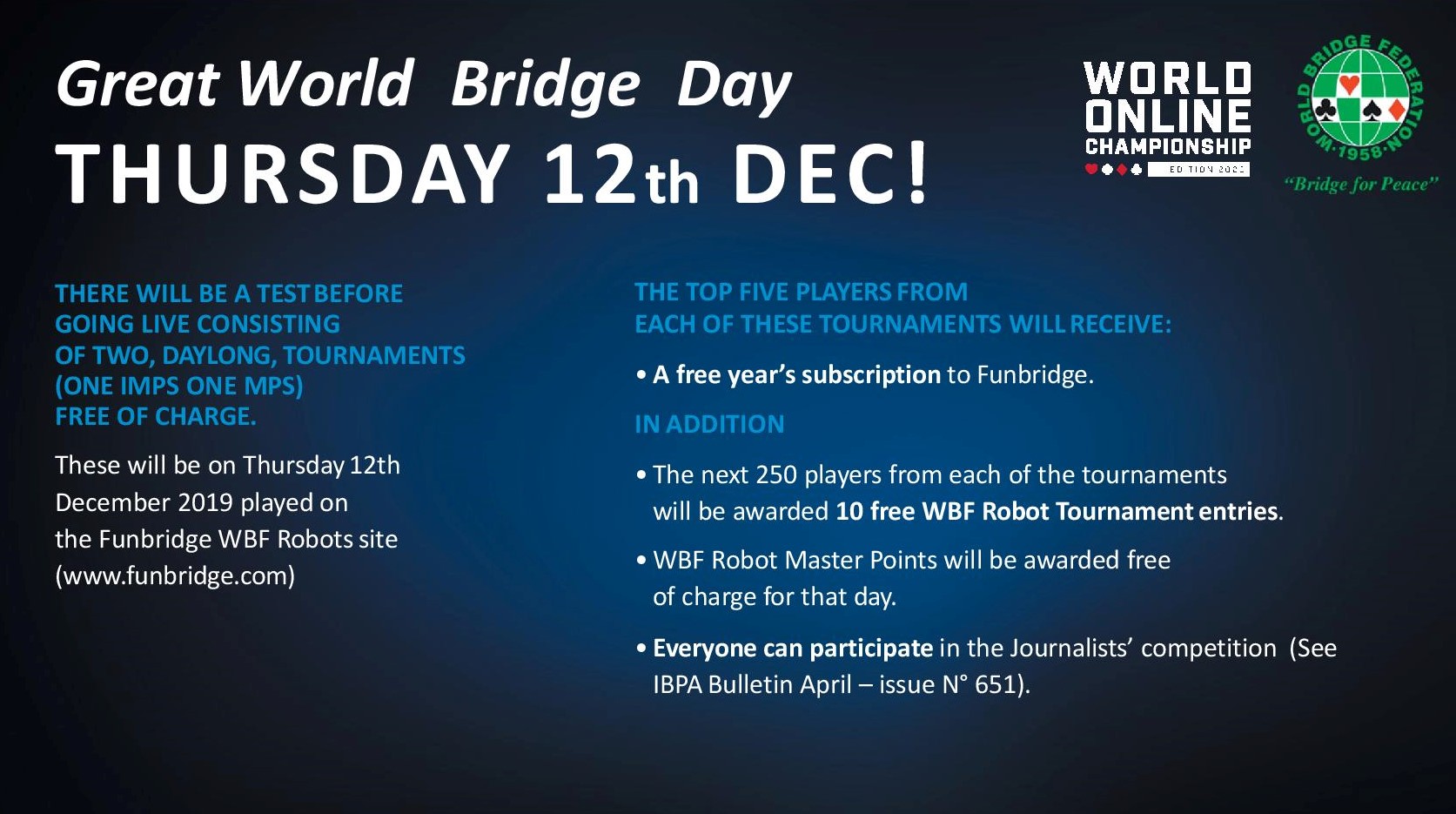 ---