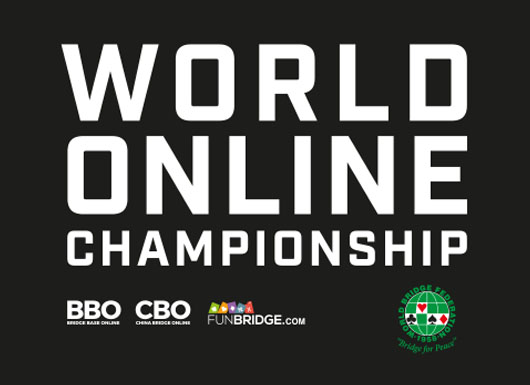 World Online Championship
By Anna Gudge In Archive, Event update, News On 8th November 2019
---
In November last year, the WBF was very excited to announce the first ever World Online Bridge Championship, played through Funbridge and BBO.
It was due to start in March 2020 and run until August, with a live 3-day final in November for up to 500 finalists (all expenses paid!). Plus a magnificent prize fund of up to US$ 500,000 with US$ 100,000 to the winner !
However, because of the Covid-19 pandemic it has been decided to postpone this brilliant event until such time as bridge players can once again meet safely and come together to play a final rather than simply playing online.
I am sure we all look forward to that day when we can again meet with our many bridge friends and celebrate, remembering our motto, BRIDGE FOR PEACE.
---