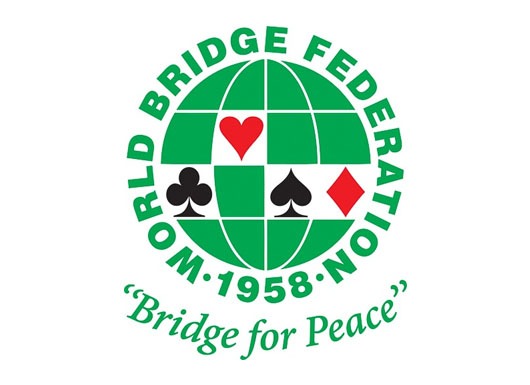 44th World Team Championships & 12th World Transnational Open Teams: The Winners
By Anna Gudge In Archive, Event update, News On 28th September 2019
---
The 44th World Team Championships and the 12th World Transnational Open Teams ended tonight.
The two events were held at the Wuhan International Conference & Exhibition Centre from September 14th (World Team Championships) and September 24th (World Transnational Open Teams) to September 28th.
Bermuda Bowl Podium:
1.Poland: Krzysztof Buras, Bartosz Chmurski, Jacek Kalita, Grzegorz Narkiewicz, Michal Nowosadzki, Piotr Tuczynski, Marek Pietrasek (npc), Marek Wojcicki (coach).
2.Netherlands: Simon De Wijs, Bob Drijver, Bauke Muller, Bart Nab, Ricco van Prooijen, Louk Verhees Jr., Anton Maas (npc), Ton Bakkeren (coach).
3.Norway: Terje Aa, Boye Brogeland, Nils Kare Kvangraven, Espen Lindqvist, Allan Livgard, Ulf Haakon Tundal, Christian Venneroed (npc), Sten Bjertnes (coach).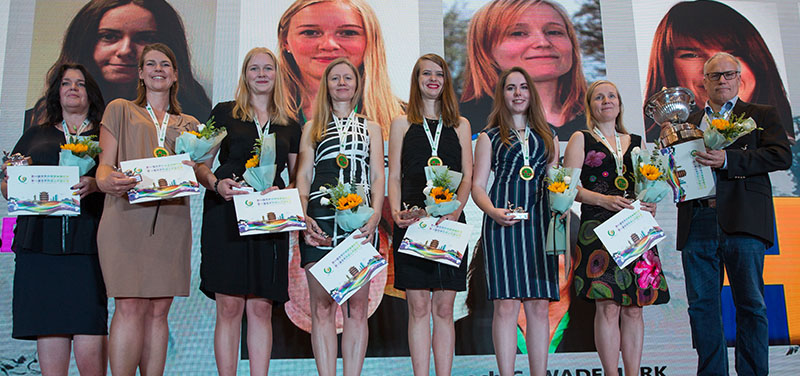 Venice Cup Podium:
1.Sweden: Kathrine Bertheau, Sanna Clementsson, Ida Gronqvist, Jessica Larsson, Emma Ovelius, Cecilia Rimstedt, Kenneth Borin (npc), Carina Wademark (coach).
2.China: Yan Liu, Yan Lu, Qi Shen, Nan Wang, Wen Fei Wang, Xiaoxue Zuo, Xiaojing Wang (npc), Xiaojing Wang (coach).
3.England: Heather Dhondy, Catherine Draper, Gillian Fawcett, Nevena Senior, Nicola Smith, Yvonne Wiseman, David Gold (npc), David Burn (coach).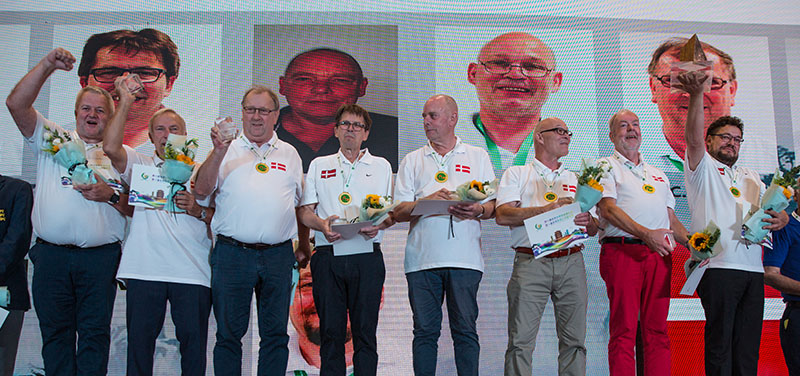 D'Orsi Trophy Podium:
1.Denmark: Knud-Aage Boesgaard, Soren Christiansen, Henrik Norman Hansen, Hans Christian Nielsen, Jorgen Cilleborg Hansen, Steen Schou, Bo Loenberg Bilde (npc), Jan Nielsen (coach).
2.England: John Holland, David Kendrick, Alan Mould, David Muller, Malcolm Pryor, Trevor Ward, David S Jones (npc).
3.India: Sukamal Das, Subhash Dhakras, Dipak Poddar, Subrata Saha, Jitendra Solani, Ramamurthy Sridharan, Vinay Desai (npc), Anal Shah (coach).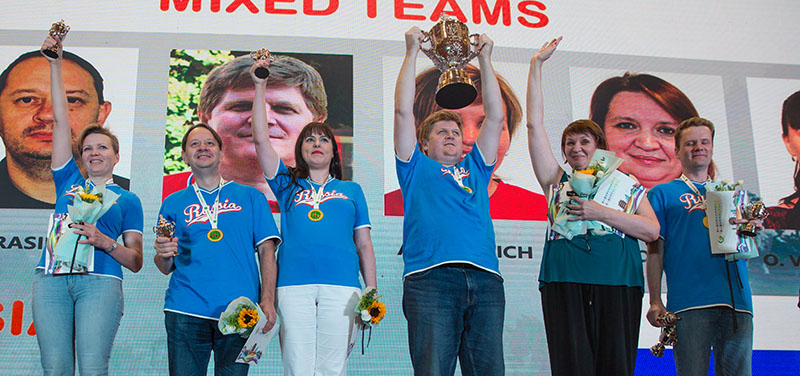 Wuhan Cup Podium:
1.Russia: Alexander Dubinin, Alexej Gerasimov, Andrey Gromov, Anna Gulevich, Tatiana Ponomareva, Olga Vorobeychikova.
2.USA1: Cheri Bjerkan, Allan Graves, Christal Henner, Uday Ivatury, Jill Meyers, Howard Weinstein, Joe Stokes (npc).
3.Romania: Mihaela Balint, Marius Ionita, Bogdan Marina (pc), Geta Mihai, Radu Mihai, Marina Stegaroiu.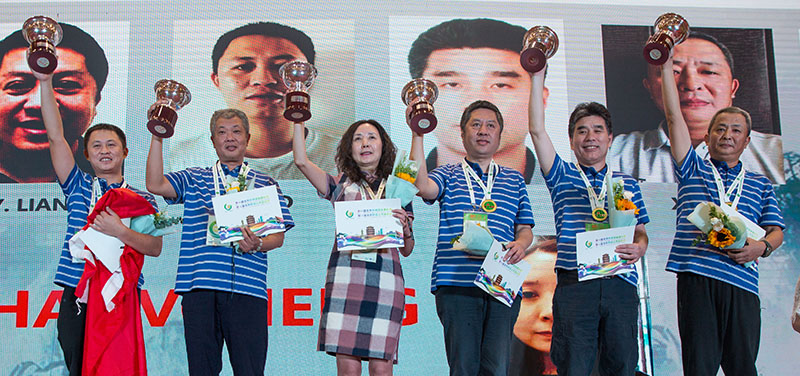 World Transnational Open Teams Podium:
1.Shanghailvcheng: Yong Chen, Yong Lian, Yide Luo, Shaolin Sun, Xiaoguang Yu, Shengle Zhang, Lin Zheng (npc).
2.San Chen Fund: Huibo Jiang, Rui Li, Siyuan Shen, Shangjie Wu, Zhaobin Xie, Guofang Xin, Hongbin Su (npc).
3.Zhejiangqiantang: Jianming Dai, Yan Huang, Jing Rong Ran, Lixin Yang, Yu Zhang, Jie Zhao, Feilan Zhang (npc).
CLICK HERE to check all the information about the event
---