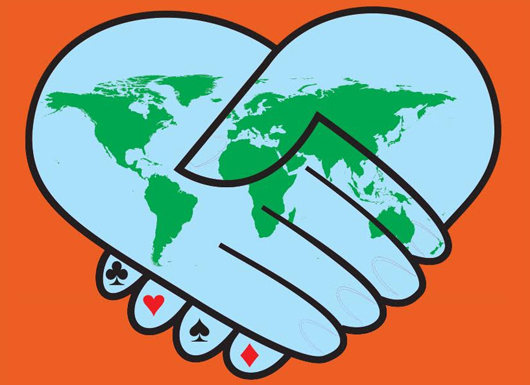 WBF and University of Stirling Research Updates
By Anna Gudge In Archive, News, Resources On 7th August 2019
---
The WBF recently funded a research project at the University of Stirling titled: Sociology of Bridge: Understanding Dynamics and Interactions of the Bridge World. The work is progressing well with two academic papers presented at the recent Leisure Studies International Conference in Scotland. Prof Punch provides a brief update revealing how the bridge research provoked interesting discussions with academics from a variety of disciplines, particularly in relation to what constitutes a mind sport and how it fits with what we know about leisure.
Leisure Studies International Annual Conference
Abertay University, 9-11 July 2019
Samantha Punch – Professor of Sociology, University of Stirling
The annual conference of the Leisure Studies Association (LSA) 2019 was a great first conference for the Stirling bridge team who are new to Leisure Studies. We had some really thought-provoking interdisciplinary dialogues over the 3 days.
We were delighted that the card game of bridge was welcomed as an emerging academic sub-field of mind sports within Leisure Studies, with some interesting initial reactions from academics at the conference, for example:
"I never thought I'd learn about bridge at an academic conference!" (David Scott, Wolverhampton University)
"It didn't occur to me that bridge is a sport nor that it would be recognised by the IOC." (Tom Fletcher, Leisure Studies Association)
It was our first time presenting our sociology of bridge papers to academics in Leisure Studies, including papers on the opportunities/challenges of a university bridge club (Kevin Judge, Bridge PhD student), bridge partnerships, emotions and players' identities (Zoe Russell, WBF Funded), interactions at the table (Miriam Snellgrove, EBED and KBA Funded) and bridge, motivations and well-being (Samantha Punch and Elizabeth Graham, WBF and EBED Funded). We look forward to future collaborations and to meeting colleagues again in Manchester next year. We shall now use the conference feedback to develop our papers further and will let the bridge community know when they are available.
Zoe Russell – WBF Funded Researcher
Presenting my first ever conference paper at LSA 2019 was a very rewarding experience. Many thanks to the WBF for funding the research for this paper titled: 'Temperament is everything'
Bridge Partnerships, Identities and Emotions. Despite presenting on a topic that is not my core area of academic study, I felt very supported by the rest of the Stirling bridge research team, whose presentations had already made an impact on delegates when I arrived to present the final paper. Attendees seemed genuinely interested in our work, and my contribution around the sociology of emotions was well received in my session. I felt that the amount of questions and suggestions from the audience was great, showing they had engaged with the paper in many ways. This was later reinforced by the post-conference discussion with delegates, where I was lucky to engage in deep conversation with a colleague from another University working on the sociology of emotions. Whilst it may have been surprising to some to hear presentations about the card game bridge, a mind sport, which may not be well understood or incorporated into the research of the leisure studies community, I felt there was a huge amount of positivity towards the research and evidence of potential to take things forward in many new directions. Thanks to the LSA organisers for accepting the paper and for hosting a welcoming and interdisciplinary conference with so many interesting contributions.
---