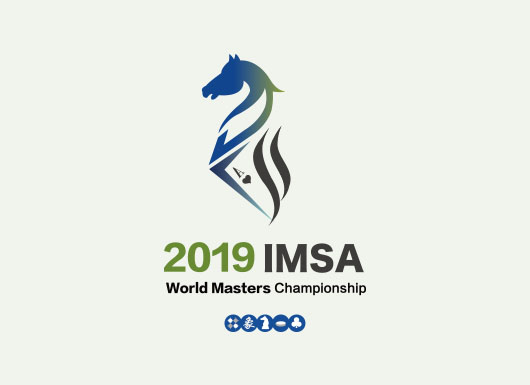 More news from China
By Anna Gudge In Archive, Event update, News On 15th May 2019
---
On Monday 13 May before the Opening Ceremony of the IMSA World Master Championship a Welcome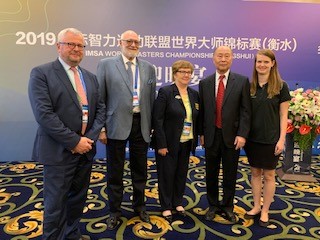 Reception was held at Jizhou, Hengshui Hotel.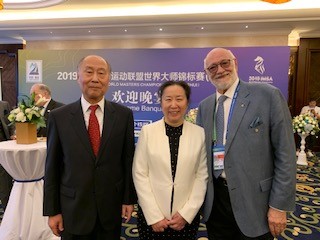 The WBF was represented by the President Gianarrigo Rona, Treasurer Marc De Pauw, the representatives of the Athletes Nicola Smith and Cecilia Rimstedt, the President's Assistant Marina Madia. On this occasion we met the Party Secretary of Hengshui Municipal Committee of CP Mr. Wang Jingwu, the Mayor of Hengshui Mr. Wu Xiaohua, the IMSA President M.me Chen Zelan, the CCBA President Mr. Liu Xiaojiang, the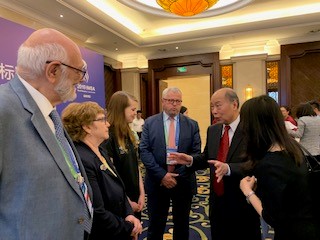 Director General of Board & Cards Games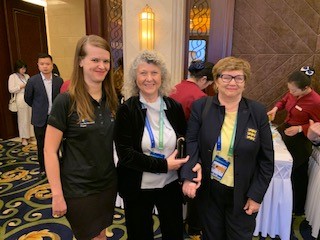 Administrative Center of General Administration of Sport of China Mr. Zhu Guoping as well the Deputy Director Mr. Guo Yujun.
In the morning of Tuesday 14th May the annual General Assembly of IMSA was held at Argyle Resort Hotel, attended by Gianarrigo Rona, member of the Board, Marc De Pauw Treasurer and José Damiani Founder President.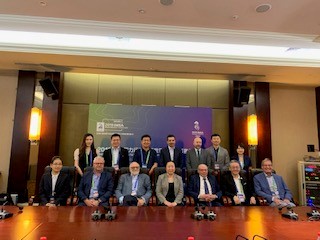 Many issues concerning the Mind Sports activity and the 2020 calendar of events have been discussed and approved.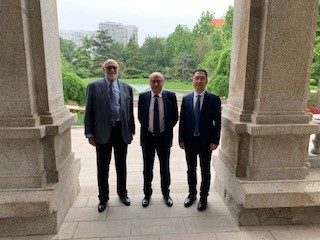 After the assembly Gianarrigo Rona and José Damiani, together with M.me Chen Zelan, the Hengshui Mayor Mr. Wang Jingwu and the Deputy Director of Sports & Cards Mr. Guo Yujun, moved to Beijing where they had a meeting with Mr. Zeng Peyian, Former Vice Premier of the People's Republic of China and President of the WBF Congress: Mr. Zeng was awarded the WBF
60th Anniversary Special Medal by Presidents Damiani & Rona. A delicious dinner offered by Mr. Zeng closed the meeting.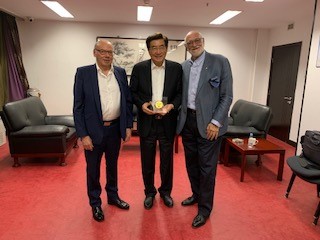 In the evening Presidents Damiani and Rona with M.me Chen Zelan and Mr. Guo Yujun met our great friend Mr. Guo Jinlong, President of Beijing 2022 and former member of the Politburo. Mr. Guo was awarded the WBF 60th Anniversary Special Medal by Presidents Damiani & Rona.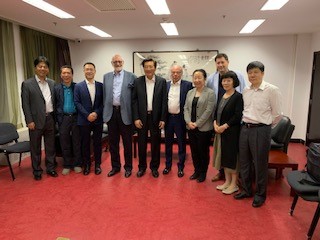 A very friendly bridge duplicate followed and closed the meeting.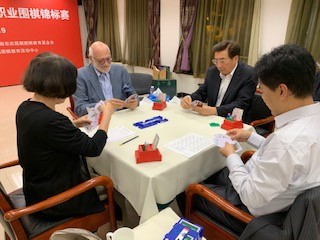 ---