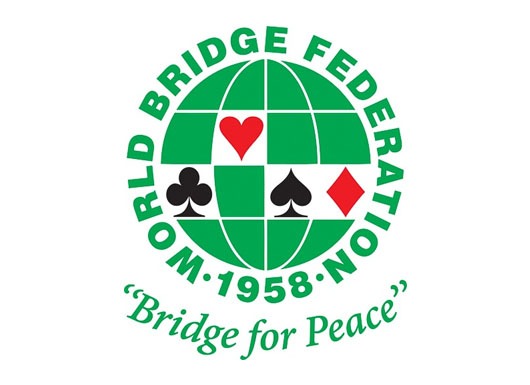 44th World Bridge Teams Championships – Official Ceremony of Presentation and Signature of the Contract
By Anna Gudge In Archive, Event update, News On 15th March 2019
---
On Tuesday 12th March the Official Ceremony of presentation and contract's signature of the 44th  World Bridge Teams Championship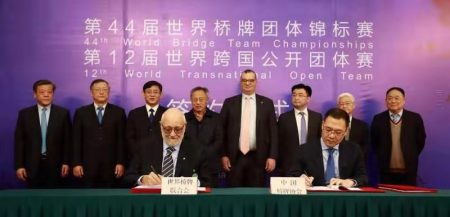 (including Bermuda Bowl, Venice Cup, d'Orsi Trophy and Mixed Teams) and the 12thWorld Transnational Open Teams has held at the Wuhan Convention Center.
Authorities from the City of Wuhan, Province of Hubei, WBF, CCBA and LOC attended the Ceremony including Mr. Zheng Hongxiang, Specially Invited Consular of CCBA, Mr. Hu Yano, Executive Deputy Mayor of Wuhan Municipal Government, Mr. Li Tao,  Deputy Secretary General of Wuhan Municipal Government,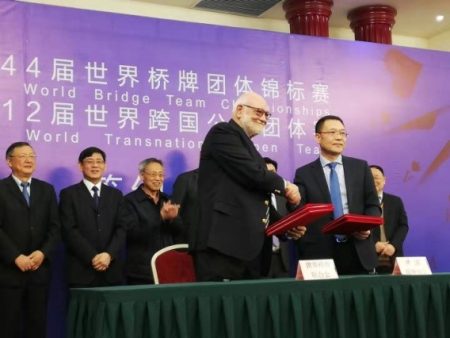 Mr. Wang Shenshun, Director of Wuhan Sport Bureau, Mr. Yao Zhongkai, Acting President of Hubei Bridge Association, Mr. Yuan Shanla, Former President of Wuhan Bridge Association, Mr. Zhang Xianhua, Chairman of Hanshang Group.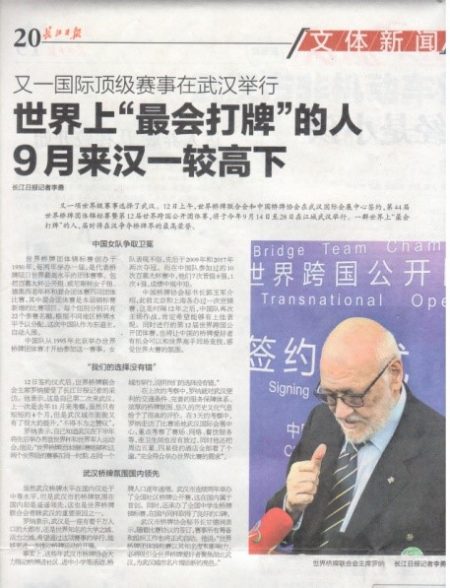 Several journalists and representatives of Media attended and much was said and reported, in press and media, of the ceremony and the championship. The official contract was signed by the WBF President Gianarrigo Rona and the CCBA Secretary General Guo Yuyun.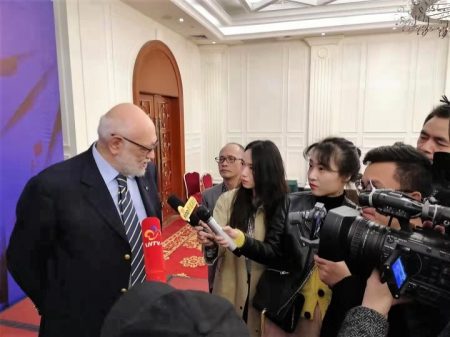 On Monday 11th and Wednesday 13th a technical visit of verification of the venue & hotels was carried out and a meeting with the representatives of the Venue, the CCBA and the LOC was held to discuss and define all the various details of the organisation.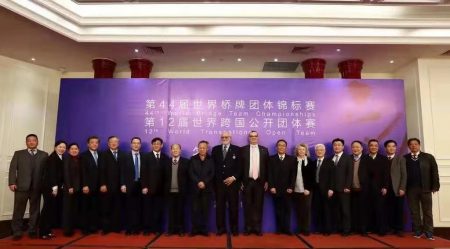 ---