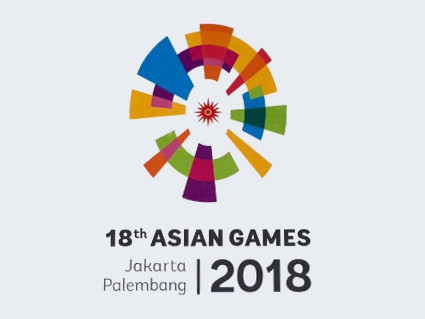 18th Asian Games – The first time for Bridge
By Anna Gudge In Archive, Event update, News On 4th September 2018
---
The 18th Asian Games, a quadrennial event, were held in Indonesia from August 18 till September 2, 2018. The venues were Jakarta and Palembang. With "The Energy of Asia" as the motto of the world's second largest sports event, nearly 9,000 athletes from 46 Asian countries competed for two weeks in 57 physical sports and bridge. Only the Olympic Games, also a quadrennial event, are even bigger.
It was the second time Indonesia staged the Asian Games, the first time being back in 1962. The next Asian Games will take place in Hangzhou, China, in 2022.
In a decision made by the General Assembly of the Olympic Council of Asia – OCA – in Da Nang, Vietnam, Bridge was included in the Asian Games 2018. This was a great step achieved for Bridge thanks to the remarkable job done and the persistent efforts undertaken by SEABF President Michael Bambang Hartono (Indonesia) and the ABF President Esther Sophonpanich (Thailand). The entire bridge world has welcomed this decision and is grateful to both Bambang and Esther.
The bridge competitions took place in the newly-erected Jakarta International Expo, situated in the northern Kemayoran district of Jakarta, the Indonesian capital and one of the world's biggest agglomerations (over 32 million inhabitants, including all the suburbs). They were organised by GABSI, the Indonesian Contract Bridge Association, supported by a few "International Technical Officers," mainly TD's, from foreign countries and, of course, by the World Bridge Federation.
The competitions consisted of 3 team events and 3 pairs events.
MEN NATIONAL TEAMS (14)
Singapore: Hua Poon, Choon Chou Loo, Yukun Zhang, Kien Hoong Fong, Desmond F G Oh, Kelvin Yisheng Ong
Hong Kong, China: Wei Peu Zen, Siu Kau Wan, Wai Kit Lai, Kwok Fai Mak, Chi Cheung Ng, Pik Kin Lau
China: Gang Chen, Chuancheng Ju, Haojun Shi, Zhengjun Shi, Zejun Zhuang, Lixin Yang
India: Raju Tolani, Ajay Khare, Sumit Mukherjee, Debabrata Majumdar, Jaggy Shivdasani, Rajeswar Tewari
MIXED NATIONAL TEAMS (8)
China: Wen Hu, Liang Li, Yonghong Xun, Yizhuo Zhang, Jinghui Yang, Aiping Zhu
Thailand: T Jitngamkusol, Somchai Baisamut, K Plengsap, T Chodchoy, C Sophonpanich, K Janebunjong
Indonesia: Robert Parasian Tobing, Taufik G Asbi, Bill R G Mondigir, Lusje Olha Bojoh, Julita G J Tueje, Marcella E C Lasut
India: B Satyanarayana, Kiran Nadar, Gopinath Manna, Hema Deora, Rajeev Khandelwal, Himani Khandelwal
SUPERMIXED NATIONAL TEAMS (10)
China: Qi Shen, Wenfei Wang, Jing Liu, Xu Hou, Zhong Fu, Jie Li
Hong Kong, China: Wai Lam Ho, Hoi Tung Ho, Charmian H Y Koo, Flora Wai Man Wong, Hoi Ning Yeung, Pearlie P Y Chan
Indonesia: Bert Toar Polii, Bambang Hartono, Conny E Sumampouw, Rury Andhani, Franky S Karwur, Jemmy Boyke Bojoh
Chinese Taipei: Shao-Yu Wang, Ming-Chien Liu, Ho-Yee So, Pei-Hua Liu, Yin-Shou Chen, Yin-Yu Lin
MEN PAIRS (34)
Pranab Bardhan – Shibhnath Dey Sarkar (India)
Lixin Yang – Gang Chen (China)
Henky Lasut – Freddy Eddy Manoppo (Indonesia)
Kwok Fai Mak – Wai Kit Lai (Hong Kong, China)
WOMEN PAIRS (20)
Jingrong Ran – Shaohong Wu (China)
Yu-Fang Wu – Wen-Chuan Tsai (Chinese Taipei)
Hoi Ning Yeung – Pearlie Pui Yi Chan (Hong Kong, China)
Yan Huang – Nan Wang (China)
MIXED PAIRS (26)
Hsin-Lung Yang – Yi-Zu Lu (Chinese Taipei)
Kang-Wei Fan – Po-Ya Tsai (Chinese Taipei)
Lusje Olha Bojoh – Taufik Gautama Asbi (Indonesia)
Terasak Jitngamkusol – Taristchollatorn Chodchoy (Thailand)
---