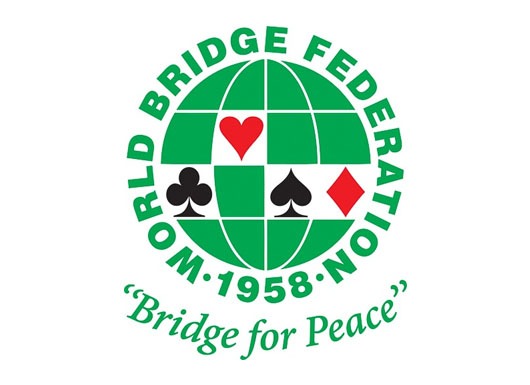 17th World Youth Team Championships
By Anna Gudge In Archive, Event update, News, Youth On 9th August 2018
---
The 17th World Youth Bridge Team Championships began with the OpeningCeremony last night in the Wujiang Hotel.
The players and officials were welcomed to Wujiang by Mr. Zhu Guoping, the Director General of the Board and Card Games Administrative Center of the General Administration of Sport, Party Secretary of the CPC Board and Card Games Administrative Center Committee; and by Mr. Shen Guofang, the Secretary of the CPC Wujiang District Committee.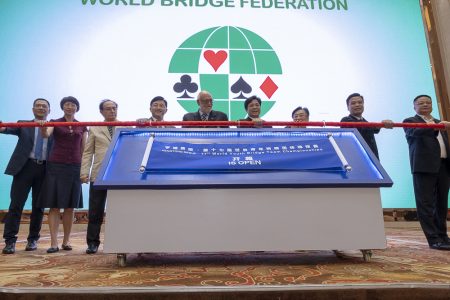 These were followed by speeches from Mr. Ata Aydin, the Chairman of the World Bridge Federation Youth Committee and Mr. Gianarrigo Rona, the President of the WBF who awarded WBF 60th Anniversary medals to Mr. Zhu Guoping, Mr. Li Ming, Mr. Yang Yiming and Mrs. Zhou Zhifang.
Medals were also given to the winners and runners-up in the recent 1st Youth Online Team Championships.
The Junior winners were Egypt, ahead of Italy. The one-two in the Kids were China and England.
Just before the Championships were formally declared open, the players' oath was given by Cheng Zhiyu and the tournament directors' oath by Maurizio Di Sacco.
Results and Running Scores
Team Rosters 
Schedule
Bulletins
Don't forget to follow us
---