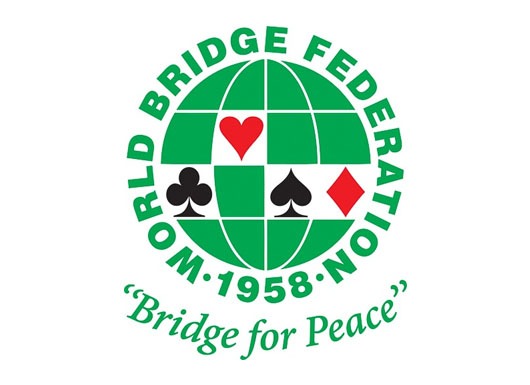 4th Beijing Hua Yuan World Women's Elite Bridge Tournament
By Anna Gudge In Archive, Event update, News On 29th September 2017
---
The 4th edition of the Beijing Hua Yuan World Women's Elite Bridge Tournament, a biennial invitational competition, organised by the Chinese Contract Bridge Association – CCBA – since 2011, will be held at the Renaissance Beijing Capital Hotel in Beijing, China, from 15th to 22nd October 2017.
Eight Women Teams (48 players) will partecipate in the event: the 3 medallist teams of the 2015 Edition (Beijing Hua Yuan, Italy and France), China, USA (Wroclaw 2016 Gold Medallist ), Scotland (Wroclaw 2016 Semi-finalist) England (2016 European Champion) and Denmark (2017 European Champion).
The quality of the participants is impressive with 18 WBF World Grand Masters, 23 World Champions, the first 3 players (Nicola Smith, Wenfei Wang, Sally Brock) and 8 of the first 10 of the current WBF Ranking, the first 2 (Nicola Smith, Lynn Deas) and 7 of the first 10 of the WBF All Time Ranking.
The competition starts with the 24 pairs from the 8 teams playing an Endless Howell of 23 rounds of 3 boards each in barometer style. Then the 8 teams will play a complete double round robin consisting of 14 rounds of 12-board matches.
Teams:
BEIJING HUA YUAN:
Sun Ming, Wang Ping, Lu Yan, Liu Yan, Gu Ling, Dong Yongling, Du Fengchao (npc), Liu Jie (coach)
CHINA:
Wang Wenfei, Shen Qi, Wang Nan, Huang Yan, Wang Jianxin (npc), Wang Xiaojing (coach)
DENMARK:
Bjoerg Houmoeller, Signe Buus Thomsen, Tina Ege, Stense Farholt, Helle Rasmussen, Lone Bilde, Bo Loenberg Bilde (npc), Jacob Roen (coach)
ENGLAND:
Fiona Brown, Sally Brock, Catherine Draper, Lizzie Godfrey, Nevena Senior, Nicola Smith
FRANCE:
Bénédicte Cronier, Catherine D'Ovidio, Anne-Laure Hubershwiller, Jennifer Morgues, Catherine Mus, Vanessa Reess
ITALY:
Margherita Chavarria, Caterina Ferlazzo, Gabriella Manara, Chiara Martellini, Silvia Martellini, Michela Salvato, Valerio Giubilo (npc)
SCOTLAND:
Helen Kane, Paula Leslie, Elizabeth(Liz)McGowan, Fiona McQuaker , Samantha Punch, Grace Anne Symons, Brian Short (npc), Daniel Kane (coach)
USA:
Lynn Deas, Pamela Granovetter, Irina Levitina, Kerri Sanborn, Janice Seamon-Molson, Sylvia Shi, Julie Seamon (npc), Matthew Granovetter (coach)
Schedule
October 15th
arrival
17:30: Opening Ceremony
October 16th
8:00-8:45: Captain's meeting
9:00-12:00: pair event, round 1-9
14:00-18:00: pair event, round 10-16
Dinner
Free activities
October 17th
9:00-12:00: pair event, round 17-23
Dinner
Free activities
October 18th
8:30-10:10: team event, RR1-Round 1
10:40-12:20: team event, RR1-Round 2
14:00-15:40: team event, RR1-Round 3
16:10-17:50: team event, RR1-Round 4
Dinner
Free activities
October 19th
8:30-10:10: team event, RR1-Round 5
10:40-12:20: team event, RR1-Round 6
14:00-15:40: team event, RR1-Round 7
16:10-17:50: team event, RR2-Round 1
Dinner
Free Activities
October 20th
8:30-10:10: team event, RR2-Round 2
10:40-12:20: team event, RR2-Round 3
14:00-15:40: team event, RR2-Round 4
16:10-17:50: team event, RR2-Round 5
Dinner
Free Activities
October 21st
8:30-10:10: team event, RR2-Round 6
10:40-12:20: team event, RR2-Round 7
18:30: Prize Giving
October 22nd
Departure
---