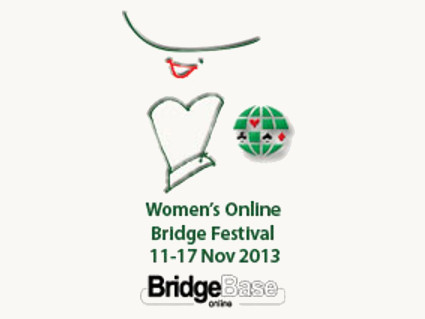 The WBF Women's Online Bridge Festival
By Anna Gudge In Archive, Event update, News On 20th December 2012
---
The Women's Online Bridge Festivals are organised by the World Bridge Federation and Bridge Base Online
From 2013 there will be two Festivals each year, in the Spring and Autumn
The first Autumn Festival was held in November 2013. The President of the World Bridge Federation offered the overall winner:
Entry to the World Women's Pairs Championship to be held in Sanya, China together with a (female) partner of her choice
Accommodation in Sanya in a twin room, with breakfast, for the duration of the Women's Pairs Championship (arrival the night before and departure the day after the end of the Women's Pairs Final) **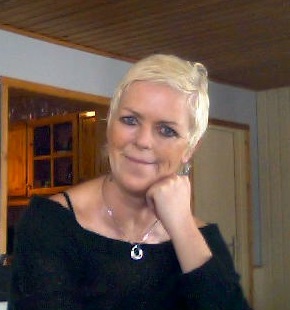 Louise Nilsen from Norway (pictured right) won the event and is extremely excited about accepting this wonderful prize. We asked Louise to tell us a bit about herself and she says:
"I moved to Norway 25 yrs ago,originally from England.
I learnt to play bridge here,originally to help learning the language and to do something "social" but soon found that i was fascinated by,and loved,the game. I live in a small county,Sømna which is 25 mins drive from a town called Brønnøysund,in Nordland, Norway.
I am a member of, the local bridgeclub here in Sømna,and the Norwegian Bridge Federation.
I have one daughter, Michelle, now 22 yrs old, going to school in Oslo, and my pride and joy and work for Sømna Kommune (county) with the district nurses,whom are a great bunch to work with.
There was nobody more surprised than me, when i won this tournament,but i am absolutely thrilled about it."
The final ranking was:
OVERALL WINNERS
1. wiskey04, Nilsen Louise, Norway
2. segalmz, Segal Zipora, Israel
3. kiko, Khouri Maud, Egypt
4. sahar, Hafez Sahar, Egypt
5. tjtalent, Jones Terry, USA
6. theuer, Theuer Valerie, Austria
7. italiapaol, Piga Paola, Italy
8. marupailhe, Pailhe Maria Celia, Argentina
9. amaliaa, Acht Amalia, Italy
10. cbalderson Cynthia Balderson, USA
PAIRS WINNERS
1. tjtalent, Jones Terry, USA
2. wiskey04, Nilsen Louise, Norway
3.kiko, Khouri Maud, Egypt
INDIVIDUAL WINNERS
1. segalmz, Segal Zipora, Israel
2. sahar, Hafez Sahar, Egypt
3. theuer, Theuer Valerie, Austria
The Festivals are designed for all women players – one that you can play in and enjoy! Just for women, playing online at BBO and with a wonderful prize
In addition, as usual, BBO prizes will be assigned according to the rankings in each event, as well  as for the overall classification and WBF Online Master Points will be awarded to leading 20 pairs in the overall classification.
If the winner is unable to attend the Championships, this prize will be offered to the second and , eventually to the third individual in the overall ranking. There is no cash alternative, nor may the prize be accepted and then passed on to another player/pair.
For more information about the Festival, and how to enter etc, please go to our website:
** Travel costs and food will be at the players' own expense. If the winner and / or her partner wish to arrive earlier to participate in other events, the accommodation and entry fees will be at their own expense
Dates for the 2014 Spring Festival will be announced as soon as they are known.
The important objectives are:
To help the Women Players who wish to compete in a National and international Championships, giving them the opportunity to train, playing with their partners against Players from all over the World.
To provide a social event with a good atmosphere
To promote in general the "Women's Bridge" in the World.
To find out more about this exciting and fun event, please go to our Women's Bridge Club website where there is more information, including the times of play and how to register to play in this lovely event.
---