FunBridge Robot Tournament Information!
Funbridge robot tournament information!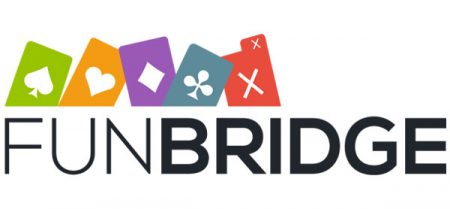 As these Robot tournaments gather momentum, with more and more players participating, not only is it possible to display new ranking lists – month by month, year by year, even all time.
Anyone can play in these fun, enjoyable Robot Tournaments, just go to https://www.funbridge.com/ and download their application.
The robot ranking lists can be found at : http://robot.wbfmasterpoints.com/ and these give details of the titles achieved and the master point awards.
At the end of each year, the Robot Master Points are converted to WBF Open Master Points  for the leading 20 players.
Click the link below for the Master Point ranking lists:
Click here for a description of how the Robot Tournaments are played and see how simple it is!