FunBridge Robot Tournament Information!
Funbridge robot tournament information!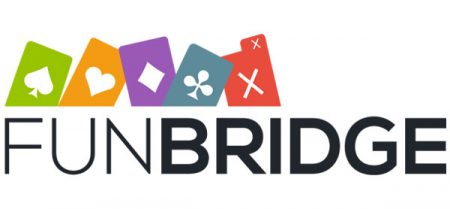 As these Robot tournaments gather momentum, with more and more players participating, not only is it possible to display new ranking lists – month by month, year by year, even all time.
The intention was that at the end of 2019 the leading three players in the 2019 overall ranking, determined on their best results achieved over a minimum of 100 tournaments would be invited to participate in the 2020 World Championships with a partner of their choice, receiving free entry to the Pairs event of their choice, plus bed and breakfast accommodation in a twin/double room for themselves and their partner for the duration of the Pairs Championship.
Sadly COVID-19 has seen the cancellation of the 2020 Championship and there is no indication of when another such World Championship will take place at the present time.
In the meantime, however, you can play in these fun, enjoyable Robot Tournaments, just go to https://www.funbridge.com/ and download their application.
The ranking lists can be found at : http://robot.wbfmasterpoints.com/ and these give details of the titles achieved and the master point awards.
Click here for a description of how the Robot Tournaments are played and see how simple it is!
Click here for the initial announcement of the FunBridge Robot Tournaments