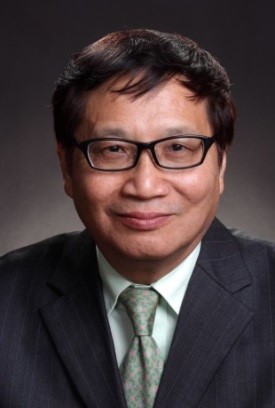 Patrick Choy, a native of Taiwan but born and raised in Hong Kong, Patrick is a citizen of Singapore since early 90's. Having served at various senior positions with Motorola Inc., Patrick retired in July 2003 its Senior Corporate Vice President.  Since then, he has been the Chairman and Director of several listed companies as well as his own group of private companies.  He also served as consultant cum  adviser to a number of major international corporations such as: Motorola, Bunge, Freescale, Temasek, Keppel and Nan Fung.
For his contributions towards the development of China since the 80's, the Chinese Government in 2003 appointed him as a member of the National Committee of Chinese People's Political Consultative Conference (CPPCC), the Upper House of the Chinese Parliament. Patrick thus became the first appointed multinational corporation executive (and non Chinese) as a CPPCC member.
Outside of his very busy schedule he still manages to find time in the pursuit of his favorite pastime of playing bridge; coming away with a number of national and regional championship titles. Patrick first demonstrated his skill as an administrator of bridge affairs having successfully organized the inauguration of the Hong Kong Inter City Tournament in 1980, a widely popular annual international event even to this very day. It was also of historic significance as the event earmarked China's initiation into the international bridge scene. Under Patrick's continued guidance, the 1981 Inter City Tournament generated a worldwide news sensation when representatives from Mainland China and Taiwan met for the very first time since 1949 over the bridge table.
As a further testimonial to his organization and administrative skills, in 1991 he has been appointed as a member of the Executive Council and various Committee of the World Bridge Federation (WBF) and elected to the important position of Vice President in 1998; he has been WBF Vice President for 24 years, till 2022. Additionally, Patrick was largely instrumental in bringing the 1995 and 2007 World Bridge Team Championship to China. This was shortly followed by the First World Mind Sports Games held in Beijing in October 2008. Subsequent to that Patrick was given major role in various World Championship. Nor was his contribution confined only to world championships, his tireless efforts in the promotion of bridge to schools, universities and youth communities have culminated in East Asia (Zone 6) being the youngest average age zone in the WBF. In 2014 to recognize his important contribution to the development of bridge, WBF elected Patrick to the Committee of Honour.
Patrick is also a world renowned philatelist and a world stamp juror. During the past decade, Patrick has won no less than ten Large Gold and Gold medals in three different categories – Traditional, Postal History and Literature at various World Stamps Exhibitions. This indeed is a unique feat in the world of philately.
Tel. office +852 31041216 – Mobile +852 97444093 –  patrick.choy@gstrategy.com