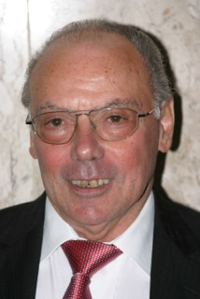 José Damiani from Paris, France, was unanimously elected as WBF President Emeritus in March 2013.
He was President of the French Bridge Federation from 1978 to 1983, President of the European Bridge League from 1987 to 1995 and President of the WBF from 1994 to 2010. Prior to his election as WBF President, he was 1st Vice- President and has been a member of the Executive Council since his first election in 1981.
He was awarded the title of Chairman Emeritus in Philadelphia, USA, in 2010 following his retirement as WBF President.
He was made IBPA Personality of the Year two times: in 1986 and 2001. He was also awarded with the EBL Gold Medal in 1995, when he was elected as EBL President Emeritus by acclamation.He is Chairman of the WBF Honour Committee and is Founder President of the International Mind Sport Association, of which he was President from 2007 to 2013. He is President Emeritus of the WBF since 2013 and he achieved the title of WIM.
Tel. +33 6 07 11 22 22 – jose.damiani@orange.fr