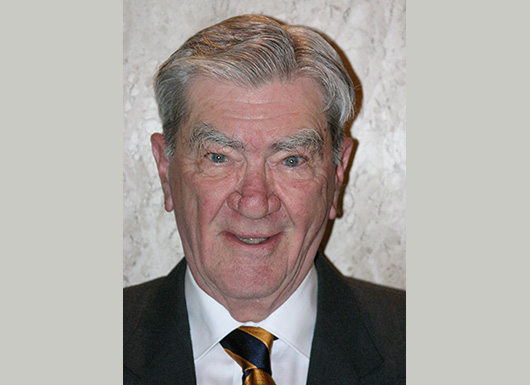 John Wignall: 1932 – 2023
By Anna Gudge In News, Tribute On 13th March 2023
---
The WBF is greatly saddened to hear of the recent death of John Wignall
John was a member of the WBF Executive Council from 1986 to 2018. During this time he held a number of official positions, among them Chairman of the Systems Committee as well as being a member of the Management, Credentials, Laws, Rules and Regulations Committees among others.
He served for a number of years as 1st Vice President and was elected to the WBF Committee of Honour in 1998 in recognition of his enormous contribution to the work of the WBF.
John was instrumental, together with Grattan Endicott, in creating a Guide for Appeals which was in force for many years before being replaced by the current Review procedure.
His diplomacy and calm good sense made him the person who dealt with difficult situations and discussions, when he would occasionally retreat outside to smoke his pipe and discuss them with his close friend and colleague José Damiani. Their friendship was built on mutual respect and appreciation and José has stated that he will always think of John as one of the great figures in the annals of the WBF.
John went to Manchester University and caught the "bridge bug" there. When he went to live in New Zealand he joined the Christchurch Contract Bridge Club and was it's youngest member. By 1958 he was Club president, and in 1964 he represented New Zealand in the Tokyo Olympiad, partnered by Frank Lu.  He subsequently played in the New Zealand Open Team in other WBF Championships between 1972 and 1985 and in a few Transnational Teams thereafter, the last time being in 2015 in Chennai. He was a staunch supporter of his local club in Christchurch, where we are told he had been a member for nearly 70  years.
He will be much missed by all who knew him and we wish to send our sincerest condolences to his wife, Adele, to his three children, together with his many friends and colleagues.
---