Marrakech 2023
By WBF In News On 30th August 2022
---
46th WORLD BRIDGE TEAMS CHAMPIONSHIPS
Bermuda Bowl, Venice Cup, d'Orsi Senior Trophy, Wuhan Cup
13th WORLD TRANSNATIONAL OPEN TEAMS CHAMPIONSHIP
Organised by the World Bridge Federation
in cooperation with the Fédération Royale Marocaine de Bridge
The WBF is pleased to confirm that the 46th World Bridge Teams Championships and the 13th World Transnational Open Teams Championship will be held and every competition will be played at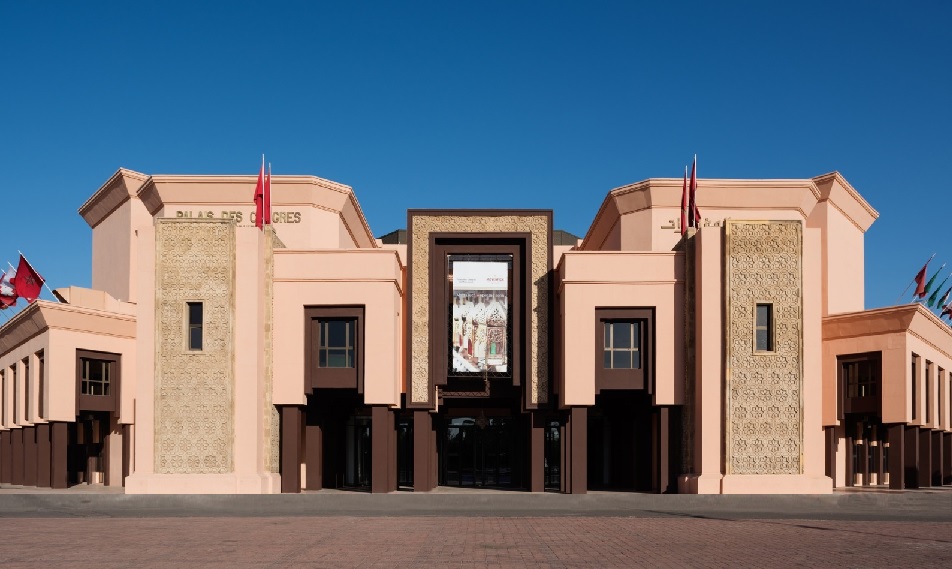 Movenpick Mansour Eddahbi Palais des Congrès Marrakech
Marrakech, Morocco
20th August – 2nd September 2023

Bermuda Bowl, Venice Cup, d'Orsi Trophy, Wuhan Cup
---
Format of the Championships
All four Championships will be played as a single complete round-robin with all teams playing each other. At the end of the round-robin the first eight ranked teams will qualify for the knock-out stages; Quarterfinal, Semifinal and Final.
NOTE that Registration and the Opening Ceremony will be on 19th August, and play will start on 20th August
Right to enter
Zonal Qualified teams for all four championships (in addition to the Host Teams):
Zone 1 – 8 teams
Zone 2 – 3 teams
Zone 3 – 2 teams
Zone 4 – 2 teams
Zone 5 – 1 team
Zone 6 – 3 teams
Zone 7 – 2 teams
Zone 8 – 2 teams
If any Zone does not fill its quota the first berth will be offered to Zone 1, the second to Zone 6 and from the third onwards to Zone 1. Each participating member NBO must play against all other participating member NBOs. Entry and subsequent refusal to play will result in disqualification.
To be eligible for participation in the 2023 World Bridge Teams Championships each player, non-playing captain, coach, trainer and other team official must have filled out and signed the Competitors Commitment Form and comply with the WBF Laws, the WBF Eligibility Code and other Rules & Regulations.
Players competing in the d'Orsi Seniors Trophy must reach at least the age of 63 during the year 2023.
---
13th World Transnational Open Teams Championship
The 13th World Transnational Open Teams will take place during the second week, starting on Monday 28th August and ending on Saturday 2nd September.
The World Transnational Open Teams Championship is a prestigious and most enjoyable event. Being Transnational, it is open to teams composed of players coming from different National Bridge Organisations, in good standing with their own Federation, and approved by the WBF Credentials Committee.
It is a great opportunity for players to participate in a wonderful bridge tournament while at the same time having a unique opportunity to experience all the atmosphere and excitement of the final stages of the Bermuda Bowl and Venice Cup and watch some of the greatest players in the world on the first class vu-graph presentation. There is no quota for this great Championship and NBOs are asked to publicise the event as widely as possible and encourage teams to enter.
More detailed information concerning both the World Teams Championship and World Transnational Championship will follow in due time
---