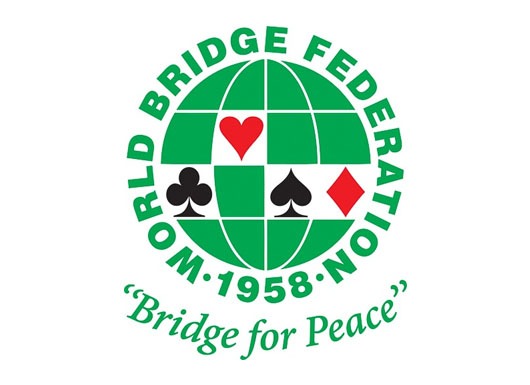 Gianni Bertotto (1945-2020)
By Anna Gudge In Archive, News, Tribute On 29th August 2020
---
It seems a time for sadness, as we heard last night that our friend and colleague, Gianni Bertotto, died suddenly and unexpectedly last night.
Gianni was a pillar of the organisation in the Italian Bridge Federation. For many years he was Secretary to the EBL and then of the WBF Championships Committee and member of several other Committees.
At the time of his sudden death he was Secretary to the WBF Kids Committee, Manager of the Main Office initially at the EBL Championships, later in all WBF events – he has not missed an International Tournament since 1999.
His many friends and colleagues are stunned by this sad news and wish to offer their support to his family at this time of their grief and sadness. The WBF bows to the memory of a great friend, a great man. Rest in peace Gianni.
The terrible turn of painful loss in our world seems to have no end. In a wing beat, after Lynn, Maria Teresa, Justin and Catherine, also Gianni passed away. I am incredulous, dismayed, devastated, it seems impossible that Gianni is gone, suddenly and without any warning. We used to call each other often, together we went to the funeral of Maria Teresa we said goodbye, just before our summer vacations and we would reconnect in these days to have a good conversation, as we always did. Gianni was a true friend, an adventure companion, a precious colleague throughout my bridge activity, always available, always present. He was the teacher of all of us, of the old and new recruits in the organization and management of bridge competitions. In the late sixties, while still being a brilliant student, he fell in love with bridge and its organization and decided to abandon everything else and devote himself to it body and soul.
Tireless worker, of an indescribable fussiness, even in the attention to the smallest details. Incorrigible grumpy and terribly stubborn in pursuit the goal he set out to achieve. He expected from everyone the same zeal that he put into everything. The collaboration with Gianni Baldi, the Professor, and the use of information technology into the world of bridge is due to his foresight. He loved bridge, the Italian, European and World Federations, the colleagues, all staff, the bridge players and everyone reciprocated with respect, friendship and affection. When a friend left us, he was always the first to bring his final greetings and respect. And now, unfortunately, it's up to us to bring it to him:we do it with deep devotion, with great regret, with immense sorrow, but with an infinite affection that time will not be able to weaken. Great Gianni, my colonel, you have been a splendid person, a loyal companion, you leave me a great void, but many, many wonderful memories that will always make me think of you with a smile. All your friends and admirers join me, and there are many, perhaps more than you imagine, who have loved you and will continue to do so in your memory. Ciao my friend, have a good trip and enjoy a well deserved peace.
Un abbraccio
Gianarrigo
---