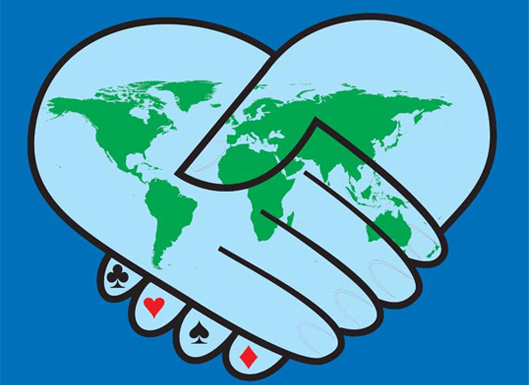 IBPA Awards – And the Winners are…
By Anna Gudge In Archive, News On 14th November 2018
---
The beautiful resort of Sanya, China, played host to the International Bridge Press Association's Annual Award Ceremonyat the end of October. Screened live on National TV, the magnificent Oscar style ceremony was attended by a host of dignitaries, including the President of the World Bridge Federation, Gianarrigo Rona.
The legendary Bob Hamman, winner of 31 medals in World Championship play was there to receive the award as the 2018 Personality of the Year.
Boye Brogeland accepted the award for the Keri Klinger Memorial Declarer Play of the Year.
The Gidwani Family Trust Defence of the Year award went to GeO Tislevoll.
The Yeh Bros. Best Bid Deal of the Year was awarded to China's Wang WenFei and Shen Qi.
The Richard Freeman Junior Deal of the Year award was won by Matt Smith.
IBPA Awards Ceremony Links (you must have Adobe Flash to watch it):
http://app.cctv.com/special/cbox/detail/index.html?guid=dad4b51be55043babae772b04d9499e7&vsid=C10399
http://app.cctv.com/special/cbox/detail/index.html?guid=519ded56c2db4677a176f8498da5b3eb&vsid=C10395
http://app.cctv.com/special/cbox/detail/index.html?guid=f7ff488b93b74e36a6aa86228ef65e45&vsid=C10395
http://app.cctv.com/special/cbox/detail/index.html?guid=e1c014a6f55048718629f6910e2cab9f&vsid=C10360
http://app.cctv.com/special/cbox/detail/index.html?guid=55484572c7ce42c6b939ea9040fe1604&vsid=C10399
---