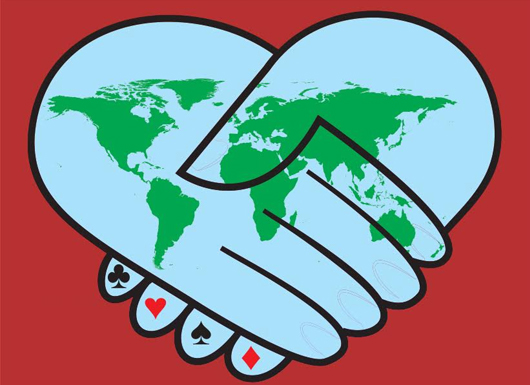 22nd World Computer-Bridge Championship
By Anna Gudge In Archive, News On 11th October 2018
---
The 22nd World Computer-Bridge Championship had nine bridge bots competing, each entry playing as a team of four identical bots.
This year's contestants were two-time defending championship, Wbridge5 (France), last year's runner up, Synrey Bridge (China), Micro Bridge (Japan), Q-Plus Bridge (Germany), Bridge Baron (USA), Shark Bridge (Denmark), Meadowlark Bridge (USA), RoboBridge (The Netherlands), and TCS BridgeBot (India).
The first stage, a 32-board round robin, ended with the top four bots, Wbridge5 (121.49 VPs), Micro Bridge (112.93), Synrey Bridge (108.21) and Q-Plus Bridge (97.51), advancing to the 64-board KO stage.
In two close semifinal matches Wbridge5 defeated Q-Plus Bridge by the margin of the carryover, 158.7 – 155 and Synrey Bridge bested Micro Bridge 87 – 78.7.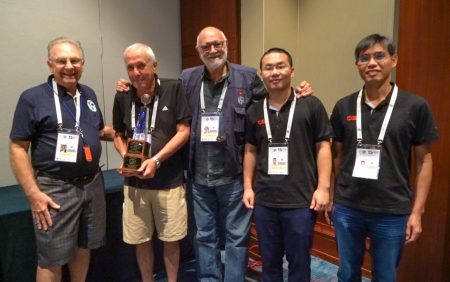 The final was a rematch of last year's finalists, with the same result, Wbridge5 defeating Synrey Bridge 150.9-132.
For all the results as well as the 22-year history of this championship, go to www.computerbridge.com
---