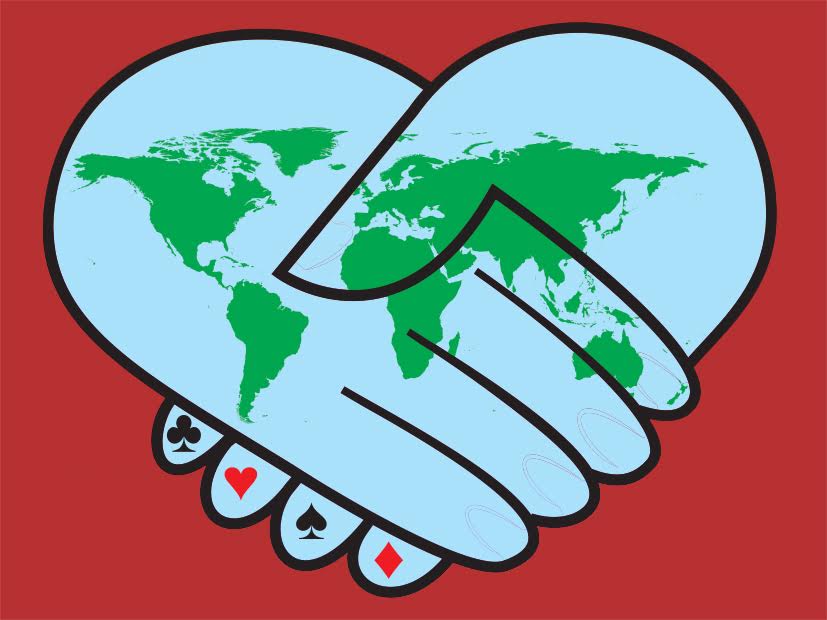 Bots Battle in Poland
By Anna Gudge In News On 18th June 2016
---
The 20th Ourgame World Computer-Bridge Championship will take place 10-15 September at the World Championships in Wroclaw, Poland. The robot championship is supported by the ACBL and WBF and this year sponsored by Ourgame, a leading Internet card and board game company in China.
Eight of the top robots will compete for this year's title.  Last year's title went to Jack, defeating Wbridge5 in a close final.
8 robots will compete.
Wbridge5 (France) (3 gold and 7 silver)
Shark Bridge (Denmark) (2 gold)
Micro Bridge (Japan) (3 silver)
Q-Plus Bridge (Germany) (4 silver)
Bridge Baron (USA) (1 gold and 2 silver)
RoboBridge (The Netherlands)
Meadowlark Bridge (USA) (1 gold)
Xinrui (China) (new entry)
Teams are composed of 4 identical robots.  The format is a round robin, with top four robots entering into a 64-board semifinal and final KO.
Recent articles appeared in The Bridge World:  Bridge World, July 2015  Bridge World, May 2016
Micro Bridge has competed in all 20 championships, and Bridge Baron and Q-Plus Bridge in 19 championships
The robots are used in software games and interactive teaching tools.  See the 20 year history of this championship along with many of the article published on robot play.  Also see a video of the 2014 Championships, Wikipedia and a review of this event at BridgeGuys.com
Al Levy has been the co-ordinator of this fascinating event since the first edition and is looking forward to welcoming the contestants to Poland.
More information is found at: www.computerbridge.com
---