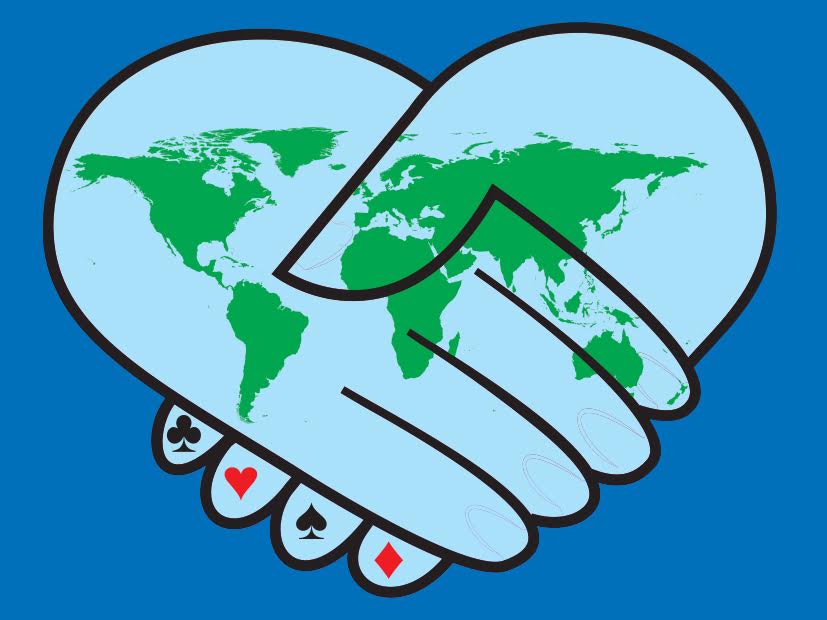 WBF Statement, 17th September 2015
By Anna Gudge In News On 17th September 2015
---
At this time the world of bridge is in turmoil following accusations of cheating on several bridge-related websites, with many people making interesting points and participating in the debates.
The WBF is aware of this and is following the occurrences very attentively, taking whatever action is necessary, which is part of its duty and its competence.
The WBF is an International Sport Federation recognized by the International Olympic Committee and as a result adopts, respects and applies the IOC Principles, Laws and Rules. It is a Federation of National Bridge Federations and not of individuals and has jurisdiction and disciplinary power over individuals only relating to matters occurring in events organised by itself and consequently under its jurisdiction.
We fully understand that players throughout the world are naturally very concerned, which the WBF appreciates and acknowledges, but they must recognise that the rules and correct procedures must be respected and everybody protected before launching any public accusations, without concern for its own Bodies. The NBOs and the Zonal Organisations are the ones to take the initial action if the facts involved are coming from national or zonal events.
The WBF may however look at any "dossier" and exercise its rights through the Credentials Committee to invite or not invite individuals to participate in the World Championships.
The WBF intends to take any suitable action on the recent cases following the rules established and involving everybody concerned, primarily the accused players, those making the accusations and competent witnesses.
It is the duty (not only the right) of every player to report anything that contravenes the ethics of the game that we all should respect.
Zero tolerance is and has to be our target, but any accused person has the right to a fair trial and to a fair verdict. This is the indisputable principle should govern our lives.
Gianarrigo Rona
WBF President
A Press Conference by the WBF President Gianarrigo Rona and the WBF President Emeritus José Damiani will be held on Saturday 26th September at 16.00 hrs. at ITC Grand Chola in Chennai. The IBPA members, journalists and all interested persons are invited to attend and will be very welcome. In addition to the questions from the floor, questions can be addressed to the WBF Communication Manager, Anna Gudge, at:
anna.gudge@worldbridgefed.com
---