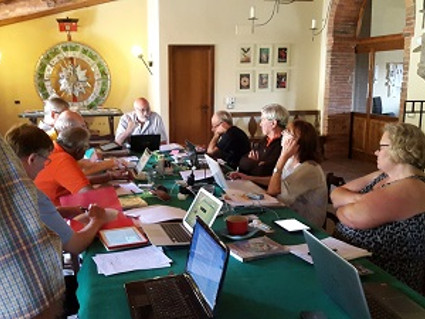 Management Committee Meeting, Italy – May 2015
By Anna Gudge In News On 19th May 2015
---
The WBF Management Committee met in Italy last week with all members present except Patrick Choy who was unable to attend.
The main decisions made at the meeting were:
The admission of four new member countries: The United Arab Emirates Bridge Federation, the Timor-Leste Bridge Federation; the Dominica Bridge Federation and the French Guyana Bridge Federation. The WBF is pleased to welcome these Federations;
The WBF is pleased to note that bridge has been officially admitted to the next South East Asian Games 2017 in Malaysia;
The form applying for inclusion in the Olympic Games in Tokyo 2020 was discussed, completed and sent;
The 2014 Financial reports were approved.
---