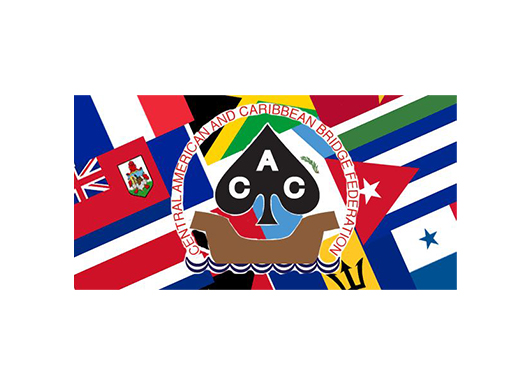 Barbados Bridge League Golden Anniversary
By Anna Gudge In News On 15th May 2015
---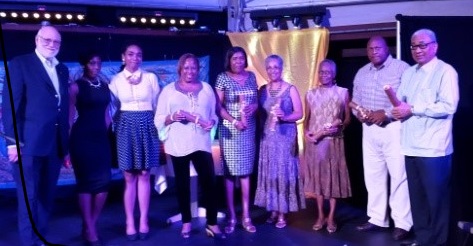 The WBF President Gianarrigo Rona, the CACBF President Sheena Rayner and the WBF Secretary Simon Fellus, together with the Chairman of the Barbados National Sport Council, Mr. Michael Power and the Barbados bridge League President, Ms. Roglyn Hinds attended the Opening Ceremony of the Championship and the Celebration for the Barbados Golden Jubilee during the evening of 15th May 2015.
After a touching Golden Jubilee Awards Presentation, Mr. Rona congratulated Ms Roglyn Hinds and awarded Barbados the WBF Plaque.
Then Mrs Rayner offered a toast to the Championship and Mr. Rona declared it officially open.
An impressive performance by Barbados dancers closed the event.
During the afternoon the WBF President and Secretary had attended the CACBF General Meeting, chaired by Mrs Sheena Rayner.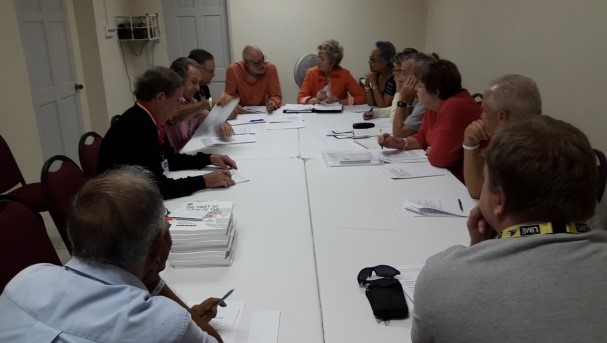 Mr Rona addressed the meeting, congratulating the Zone for its activity in developing bridge which has resulted in bringing five new affiliated members to the CAC: Antigua, Domenica, Domenican Republic, French Guyana and Grenada.
---