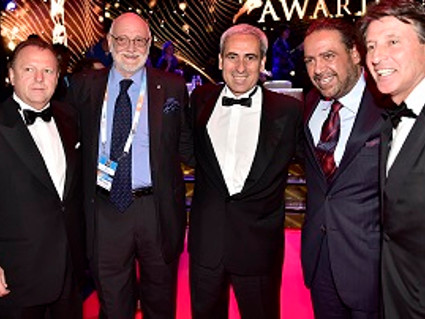 2015 SportAccord Convention in Sochi
By Anna Gudge In News On 19th April 2015
---
The annual SportAccord Convention was held in Sochi, Russia from April 19 to 25 April.
The General Assemblies of both SportAccord and ARISF together with the IMSA Board Meeting were held during the course of this very successful Convention.
In addition there were several extremely interesting workshops and a number of meetings between the International Federations, the IOC and other international bodies.
Representatives from the Media, as well as Sponsors and companies and cities interested in the promotion and development of sport were present and actively joined the Meetings.
The President of the IOC, Thomas Bach, the President of ANOC (Association of the National Olympic Committees) Sheikh Ahmad Al Fahad Al Jaber Al Sabah and several other top Officers of the World of Sport also attended the event.
The Convention reached its highest point when H.E. Vladimir Putin, President of Russia, underlining with his presence the great importance of the event, joined the SportAccord General Assembly, welcoming and addressing the delegates.
The WBF Delegation was composed of the President Gianarrigo Rona, the Treasurer Marc De Pauw, the General Counsel David Harris and the Secretary Simon Fellus. The IMSA Founder President and WBF President Emeritus José Damiani was also present throughout the Convention.
During the SportAccord General Assembly, Gianarrigo Rona was appointed as Chairman of the SportAccord Mind Sport Games Commission.
The Convention was closed by an impressive Awards Ceremony, celebrating Sporting Heroes.
Pictured from the left: Marius Vizer, SportAccord President, Gianarrigo Rona WBF President, Raffaele Chiulli, ARISF President, Sheikh Ahmad Al Fahad Al Jaber Al Sabah, ANOC President, and sporting legend Lord Sebastian Coe, IAAF
---