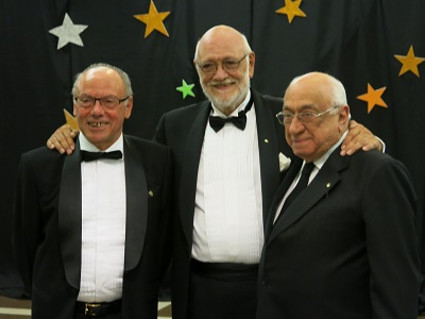 Tribute to Ernesto d'Orsi from José Damiani
By Anna Gudge In Archive, News, Tribute On 10th January 2015
---
Ernesto d'Orsi, my closest friend, my older brother, passed away tonight leaving me as an orphan.
Since the Bermuda Bowl he organized in Rio de Janeiro in 1979, we participated together or were at the helm of every Championship and any kind of WBF event, which is to say more than 35 years of close cooperation, great understanding sharing major successes and, inevitably, problems as well from time to time.
Ernesto was an immense personality in the world of bridge, bringing his professional experience in the management of the Brazilian Federation, the South American Confederation and of course in the World Bridge Federation, both as President and as a member of their Executive Council.
Beside his role of administrator, he really loved the game as a champion, and even more the players. In return he was very popular and everyone loved him, which is quite rare in such a worldwide community.
I am absolutely certain that all our bridge family will miss him incredibly, going around to look for him as if he were still among us.
And surely he will be always present in our hearts and memory. Cecilia and his children can be sure that we share their pain, their sorrow, and that we are fully with them in these terrible circumstances, both now and forever.
José Damiani
10th January 2015
---