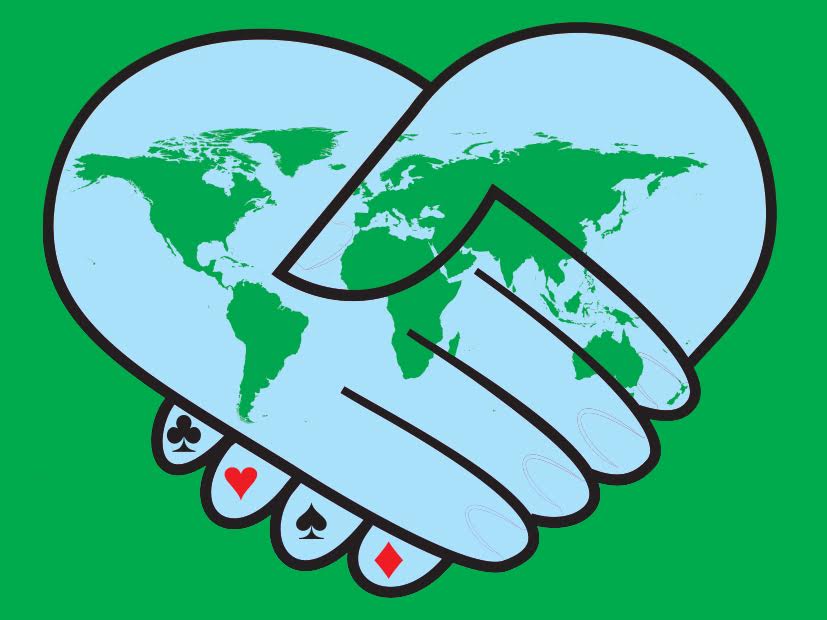 2013 Online Winners
By Anna Gudge In News On 20th December 2013
---
The overall winner of the SportAccord 2013 Online Tournament is Leo LaSota and Fan Liang is the winner of the Junior Prize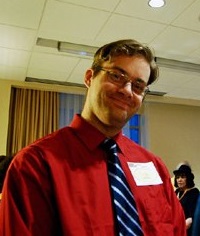 Leo LaSota (pictured left) of Glen Burnie, MD participated in junior bridge  events and represented the USA in 2000 in the University Cup  in Maastricht, Netherlands.
In 2002 Leo won the Fast Pairs  National Championship.
In recent years, he has played bridge  primarily online on BBO (Bridge Base Online).  The  primary reason for the bridge play online is the convenience  of playing whenever you choose from the comfort of your  home.  In addition, Leo has a full time job and does  not live conveniently near local tournaments.  In 2010,  he set the all time record for ACBL (American Contract  Bridge League) masterpoints won in a year with 3,596.88 (3,339.99 of which were earned online). He is known for  being one of the fastest bridge players in the world.
Leo enjoys working out and is currently training for a half  marathon.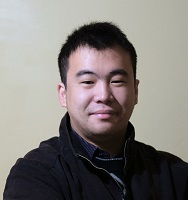 Fan Liang (pictured right) has sent us this information about himself:
I started playing bridge since I was in the middle school. I did it because all of my friends fell in love with bridge cards and they asked me to keep their company. Soon I found myself addicted to it, too. We had a very nice and friendly bridge environment when we were playing with all friends. The teacher was strict to us. Although I hated him at that time, I became really thankful to him just after several years when I started to winning various junior bridge events. The bridge playing was also a very exciting experience. It was delightful especially when sometimes I happened to successfully finish a squeezing play or a throw-in.
I never stopped playing bridge for the last maybe 10 years. I became a team member of my university – Fudan University and took part in several bridge competitions in Shanghai. We won the Champion of bridge section, Shanghai Intelligence Sports Meeting of University Students. I had three bridge students, one of which was selected as a junior team member of his province.
I joined Bridge Base Online since year 2009 and started to play paying tournaments. My user ID was L Rose. I played mostly in ACBL Tours and Robot Reward Games. The former allowed me to make friends with excellent bridge players (e.g. my partner Charyl May), while the latter brought me a lot of BB$ as BBO tour tickets. I even sold some of my BB$ at a discount to my friends, the profit of which paid the tuition fee of my first semester in USC. Moreover, I created a profitable club on BBO, named NCClub for three months.
Although I do not want to be braggy, I did a lot to help some Chinese players faced difficulty in buying BB$ as tournament tickets. I sent them some BB$ for free and taught them techniques of winning in Robot Reward Games, bringing them more BB$ to play in whatever game they liked. I also helped some non-English speaking players by writing to the BBO administrators and translating the answers into Chinese. I considered it as my responsibility to help more people to know about bridge and to play with excellent bridge players from all over the world.
I came to the US on June of 2013. My busy USC graduate studies forced me to close my online club, but gave me more chances to play in ACBL tournaments. I played in Long Beach Bridge Center every Friday with Charyl May. The Torrence regional is my first regional game in the US. I partnered with Charyl and Xingping Kang, and won the 1st of overall in four games. One of them was a K.O. Team Game, while the other three were Open Pairs. I earned 21.89 ACBL Masterpoints in the event, 13.67 of which were Gold Masterpoints.
---