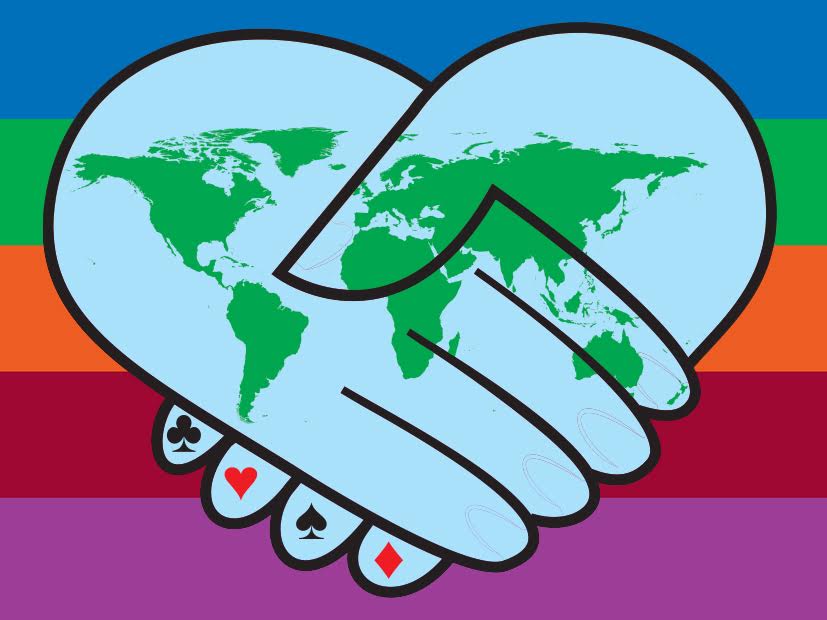 Zeng Peiyan appointed President of WBF Congress
By Anna Gudge In Archive, News, Tribute On 20th March 2013
---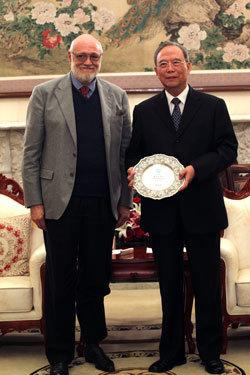 Zeng Peiyan, former Vice-Premier of the State Council of the People Republic of China, according to art. 3.2 of the WBF By-Laws, in consideration of the outstanding and distinguished services rendered to the World Bridge Federation and to the development and affirmation of bridge, has been appointed President of the WBF Congress. Zeng Peiyan replaces the late Ding Guangeng. Gianarrigo Rona is pictured on the left, with Zeng Peiyan holding the silver plaque.
The title was awarded to Mr. Zeng by the WBF President Gianarrigo Rona during a ceremony held in Beijing in the afternoon of Saturday 8th December at the presence of  the Chinese Ministry of Sport and Chinese Olympic Committee  President, Liu Peng, the President of the Chinese Contract Bridge Association,  Xiang Huaincheng  and other authorities representing the Chinese Government, the CCBA and the WBF.
The ceremony was followed by a bridge match.
---