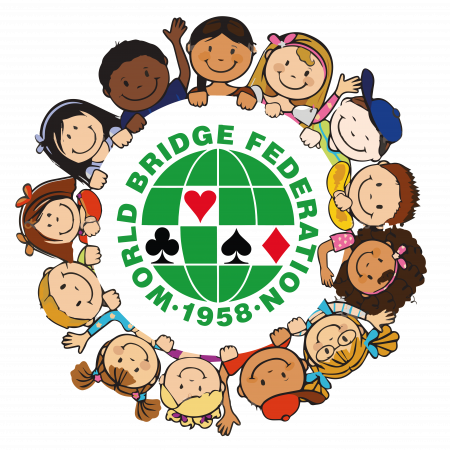 As you know, the World Bridge Federation is committed to the promotion of Youth Bridge, which we strongly believe represents the future of our wonderful sport.
WBF would like to get involved is by assisting NBOs to set up teaching programmes, or advising on running local Junior Camps or Youth events.
WBF Youth Committee
The task of the WBF Youth and Sub-Committees is to analyze the youth worldwide situation and to propose to the WBF Executive Council improvements and future strategies in order to develop Bridge. The committee shall keep regular minutes of the transactions of their meetings to be recorded in books kept for that purpose in the office of the WBF and shall report the same to the Executive at its next meeting.
Committees & Chairmen
WBF Youth Coordinator
Gilad Ofir
The Youth Coordinator contacts and maintains strict relations with the Zonal and NBO Youth Coordinators.
Gilad Ofir helps the WBF Zones and NBOs to create a structure and supports them, with the preparation and provision of documents, official letters and marketing material, necessary for the organisation and development of Youth Bridge and its teaching in schools and clubs.
Youth Championships
Joan Gerard Youth Awards
The Joan Gerard Youth Awards will aim at rewarding aptitude, fair play, good sportsmanship and a friendly international spirit, rejecting any discrimination.
Official page: http://www.worldbridge.org/awards/joan-gerard-youth-awards/.
Seminars
The WBF  organizes a Seminar Week in all Zones. The WBF will provide the format of the event, the needed documentation and the speakers.
For this reason, it is important that the Seminar is attended by:
The NBO President or his Delegate
The NBO General Secretary or the Officer responsible for the development
The NBO Officer responsible for the Youth activities
Go to the WBF Seminar Page: http://www.worldbridge.org/development/teaching-bridge/seminars-courses/